Andrea Cudd Alemanni '89 was inspired to write "Ava Antibody Explains Your Body and Vaccines" by reflecting on her own experiences taking her children to the doctor to get vaccines. She takes on this topic with intention as the inaugural book in her children's health education series. "This book is intended to demystify vaccines and their role in the immune response," she said.
As Alemanni puts it she "[did] not recall much explanation of vaccine benefits," and feels that her book will educate children and their parents on the benefits of vaccines and how their immune systems work. She drafted this book two decades ago, with her mother, Linda Saunders Cudd, creating hand-drawn sketches. Alemanni relied on another Appalachian alumni and Victoria Nanney for concept illustrations, to bring her story to life. And now, with Wisdom House Books Inc., as her publisher and Roman Diaz as her illustrator, she has achieved her status as an author.
Alemanni completed her B.S. in chemistry in 1989 from Appalachian. Since graduating, she has continued her work as a chemist and has been an independent patient advocate for the past 20 years. Alemanni is the owner of Patient Navigation Team, LLC, which aids patients in the navigation of medication and treatment options, diagnoses and medical literature. She is a member of APHA (Alliance of Professional Healthcare Advocates) and ACS (American Chemical Society). Alemanni has been a member of Appalachian's Advancement Council for the College of Arts and Sciences for over four years and a member of Rotary International since 2016. She is also a lover of the arts and is a board member of the Greensboro Symphony Guild.
Alemanni has several family members who are alumni of Appalachian, including her uncle, Dennis Saunders, who graduated magna cum laude from Appalachian Teachers College in 1965.
You can purchase a signed copy of "Ava Antibody Explains Your Body and Vaccines" directly from the author by visiting www.avaantibody.com. For every book sold directly from the website, Alemanni will waive the shipping fee and donate $1 to Rotary International's EndPolioNow campaign to eradicate Polio worldwide.
###
About the A.R. Smith Department of Chemistry and Fermentation Sciences
The A.R. Smith Department of Chemistry and Fermentation Sciences offers a Bachelor of Arts in chemistry, a Bachelor of Science in chemistry with eight different concentrations and an interdisciplinary Bachelor of Science degree in fermentation sciences. The department's programs prepare students to attend graduate and professional schools, as well as for employment in the pharmaceutical and fermentation industries and other business sectors. Learn more at https://chemistry.appstate.edu.
By Molly Thomas and Ellen Gwin Burnette
Sept. 18, 2020
BOONE, N.C.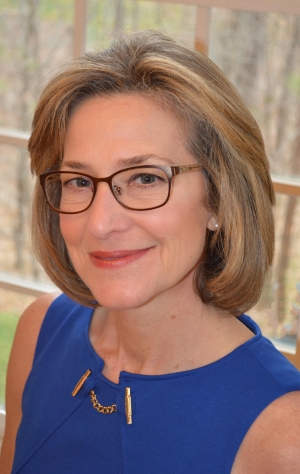 Tags: