"Calls from Home" Film Screening
Wednesday, March 22, 2023, from 7-9 p.m.
Room 114, Belk Library and Information Commons
Click here for the Google Calendar event.
BOONE, N.C. — Appalachian State University's Center for Appalachian Studies and Department of Sociology are proud to present a screening of "Calls from Home," a short documentary about mass incarceration in America and how one community uses local radio to connect through prison walls.
"Calls from Home" is produced by Appalshop and Working Films. The 31-minute film will be screened Wednesday, March 22, 2023, at 7 p.m. in Room 114 of the Belk Library and Information Commons. Following the film, there will be a panel discussion and short question-and-answer period with the filmmaker and WMMT-FM General Manager Téa Wimer.
"Calls from Home" documents how families of people incarcerated in central Appalachian prisons work with WMMT-FM, a radio station based in Whitesburg, Kentucky, to facilitate communication with their loved ones in prison. For many of those incarcerated in central Appalachia, the radio show is a lifeline to the world outside, as exorbitant prison phone rates and constant prisons lockdowns make communication costly and often inaccessible, and the lack of public transportation to the region makes visitation impossible for many.
Directed by Sylvia Ryerson, a former host of the radio show, "Calls from Home" portrays the many forms of distance that rural prison building creates—and the ceaseless search to end this system of racialized mass incarceration and family separation. Ryerson is a multimedia artist, organizer, and Ph.D. candidate in American Studies at Yale University. For over a decade, her work, rooted at the intersection of scholarship, activism and art, has probed the overlapping crises of mass incarceration, rural poverty and environmental destruction. Ryerson has also worked at the renowned documentary arts center Appalshop, where she served as a reporter, a producer, and the director of public affairs for WMMT-FM and led production of the nationally recognized "Calls from Home" radio show.
"We are thrilled to bring Sylvia and her film to App State," said Tom Hansell, professor in the Department of Interdisciplinary Studies and co-director of University Documentary Film Services. "Mass incarceration has increased dramatically in rural areas in America, and this film shows the price paid by families, and how radio can be used to connect with loved ones in prison."
This event is free and open to the public. For a disability accommodation, visit odr.appstate.edu.
###
About the Center for Appalachian Studies
The Center for Appalachian Studies promotes public programs, community collaboration, civic engagement and scholarship on the Appalachian region. The Center is committed to building healthy communities and deepening knowledge of Appalachia's past, present and future through community-based research and engagement. Learn more at https://appcenter.appstate.edu.
About the Department of Interdisciplinary Studies
The Department of Interdisciplinary Studies offers graduate and undergraduate degrees in four program areas: Appalachian studies; gender, women's and sexuality studies; global studies; and interdisciplinary studies. The department is also home to Watauga Residential College, an interdisciplinary, alternative general education program. The department promotes creative and imaginative engagement through a cross-disciplinary investigation of complex systems and problems. Learn more at https://interdisciplinary.appstate.edu.
About the Department of Sociology
The Department of Sociology offers a Bachelor of Arts and seven Bachelor of Science concentrations (applied research methods; criminology; families and intimate relationships; health and aging; power and social change; social inequalities; and individually designed, which requires departmental approval). The department also offers minors in sociology and health and aging, plus two online graduate certificates: aging, health and society, and sociology. Learn more at https://soc.appstate.edu.
Written by Tom Hansell
Edited by Lauren Andersen
March 8, 2023
BOONE, N.C.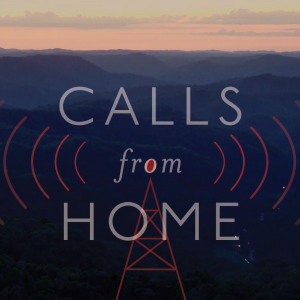 Tags: