Dr. J. Gerald Kennedy, Boyd Professor of English at Louisiana State University, will give a free public lecture on antebellum periodicals and the origins of white nationalism on Thursday, November 16 at 6 p.m. in the Turchin Center for Visual Arts Lecture Hall, room 1102. This talk grows out of Professor Kennedy's recent book "Strange Nation: Literary Nationalism and Cultural Conflict in the Age of Poe" (Oxford UP, 2016).
"There is so much anger in contemporary American culture that is rooted in the violent clashes of the antebellum era. 'Strange Nation' looks into the origins of this national hostility," Kennedy said.
Kennedy has served as president and vice president of the Poe Studies Association, and he has served as vice president and a member of the board of directors of the Hemingway Foundation. He is a past recipient of the Guggenheim Fellowship, as well as a fellowship through the National Endowment for the Humanities. In 1981, he founded the LSU in Paris program, which is still in existence today, and in 1999 he was named LSU Distinguished Research Master. He has been a Fulbright lecturer and was most recently named a Bellagio Writing Residency Fellow in 2016.
Kennedy received his undergraduate degree from Grove City College and completed his Master's and PhD at Duke University. His research interests include Edgar Allan Poe, Ernest Hemingway, American expatriate writing, contemporary American short fiction, literary nationalism and modernism.
He is the author and editor of more than a dozen books, including "The American Novel to 1870," "Poe and the Remapping of Antebellum Print Culture" (co-edited with Jerome McGann, 2012); "Romancing the Shadow: Poe and Race" (co-edited with Lilliane Weissberg, 2001); "French Connections: Hemingway and Fitzgerald Abroad" (co-edited with Jackson Bryer, 1998); "Imagining Paris: Exile, Writing, and American Identity"(1993) and "The Astonished Traveler: William Darby, Frontier Geographer and Man of Letters" (1981) to name a few.
In a review for "The Washington Post" about his most recent work "Strange Nation," Michael Lindgren wrote, "J. Gerald Kennedy constructs an incisive reading of 19th-century American literature that profoundly illuminates the dark, troubling underside of American culture.... Intrinsically worthwhile on its own scholarly merits, a shock of recognition, or jarring topical relevance, runs through the book like an electric current. Time and time again, we are struck with passages that seem to unlock the inner meanings of our own turbulent times."
Dr. Kennedy's talk will be held in the Turchin Center Lecture Hall, room 1102. This room is located on the ground floor of the Turchin Center, with an entrance from the back-parking lot of the Turchin Center.
###
By Ellen Gwin Burnette
Oct. 25, 2017
BOONE, N.C.
About the Department of English
The Department of English at Appalachian State University is committed to outstanding work in the classroom, the support and mentorship of students, and a dynamic engagement with culture, history, language, theory and literature. It offers Master of Arts degrees in English and rhetoric and composition, as well as undergraduate degrees in literary studies, film studies, creative writing, professional writing and English education. Learn more at english.appstate.edu.
About the College of Arts and Sciences
The College of Arts and Sciences is home to 16 academic departments, two stand-alone academic programs, two centers and one residential college. These units span the humanities and the social, mathematical and natural sciences. The College of Arts and Sciences aims to develop a distinctive identity built upon our university's strengths, traditions and unique location. Our values lie not only in service to the university and local community, but through inspiring, training, educating and sustaining the development of our students as global citizens. There are approximately 5,850 student majors in the college. As the college is also largely responsible for implementing Appalachian's general education curriculum, it is heavily involved in the education of all students at the university, including those pursuing majors in other colleges. Learn more at cas.appstate.edu.
About Appalachian State University
Appalachian State University, in North Carolina's Blue Ridge Mountains, prepares students to lead purposeful lives as global citizens who understand and engage their responsibilities in creating a sustainable future for all. The transformational Appalachian experience promotes a spirit of inclusion that brings people together in inspiring ways to acquire and create knowledge, to grow holistically, to act with passion and determination, and embrace diversity and difference. As one of 17 campuses in the University of North Carolina system, Appalachian enrolls about 18,000 students, has a low student-to-faculty ratio and offers more than 150 undergraduate and graduate majors.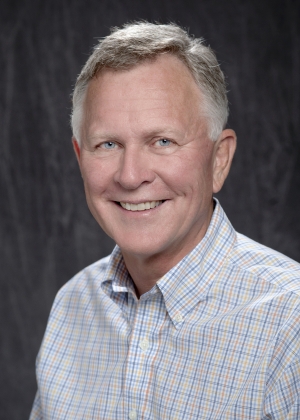 Tags: