BOONE, N.C. — Rose Tatum, originally from Wilmington, graduated in 2013 with her Bachelor of Arts degree in Global Studies and minors in Spanish and Non-Profit Management. Today, Tatum is the Director of Volunteering and Community Partnerships with ENGin. Read below to learn more about Tatum's experience at Appalachian State and current role with ENGin.
-
What was your favorite part of attending Appalachian State?
I attended Appalachian State University after working in the banking sector for most of my twenties. I chose App because it was one of the few schools in North Carolina that offered the exact program I was seeking - Global Studies with a focus in peace, conflict, and human rights.
I wanted an education that would lead me to a career where I could truly make a positive impact and effect change on a local and possibly international level.
Although I grew up in a diverse setting with an immigrant mother, have a biracial family, and had traveled internationally a bit, I was feeling a bit uninformed when it came to important political, social and cultural issues.
The classes I was able to take at App State changed that. I learned so much about United States and global issues - environmental degradation and resource depletion, women's equality and lack thereof, the impact of conflict on women and children, the causes of war and the process of transformation...the list could go on. I was also able to learn the Spanish language and study abroad in Spain where I took classes focused on understanding the European Union and their relationship with the United States. I even earned a minor in nonprofit management which has helped me tremendously in my work.
So, I would say that my favorite part of App was the opportunity I had to learn about all of the topics that are so very important to me.
-
Tell me about your current role.
I am the Director of Volunteering and Community Partnerships at ENGin, a global nonprofit building a future in which every young Ukrainian can confidently speak to foreigners in fluent, conversational English. We aim to connect Ukraine to the world in order to propel its postwar reconstruction and longer-term economic and social development.
I oversee ENGin's volunteer program with nearly 10,000 active volunteers from around 130 countries. These volunteers meet virtually with young Ukrainians (ages 10-35) for one-on-one English conversation practice and cross cultural exchange. We have just over 12,000 active Ukrainian students at this time.
-
What do you like most about your current role?
My current role with ENGin combines many of the things I am passionate about: serving those affected by war, cross-cultural exchange, language learning, and connecting people from all parts of the world to deepen our understanding of each other.
-
How did your education at Appalachian prepare you for your career?
My education at Appalachian prepared me for my career in so many ways! So much of the work I do now is informed by what I learned in my degree program at App. I understand every aspect of how a successful nonprofit operates. I am knowledgeable about the history of war and genocide in Ukraine. I'm able to communicate effectively with my Ukrainian colleagues and our students, all of whom have been impacted by Russia's full scale invasion in Ukraine.
-
What advice would you give to an incoming student at Appalachian?
Put some thought into what you are really passionate about and choose your path based on that. Ask your advisors a lot of questions and listen to what they have to say. Lastly, if you are studying abroad, think about what you want to learn from the experience and how it relates to the career you hope to have.
-
The Bachelor of Arts degree in Global Studies is offered by the Appalachian State University Department of Interdisciplinary Studies. To learn more, visit appstate.edu/academics/majors/id/global-studies.
###
About the Department of Interdisciplinary Studies
The Department of Interdisciplinary Studies offers graduate and undergraduate degrees in four program areas: Appalachian studies; gender, women's and sexuality studies; global studies; and interdisciplinary studies. The department is also home to Watauga Residential College, an interdisciplinary, alternative general education program. The department promotes creative and imaginative engagement through a cross-disciplinary investigation of complex systems and problems. Learn more at https://interdisciplinary.appstate.edu.
About the Department of Languages, Literatures and Cultures
The Department of Languages, Literatures and Cultures offers courses that enhance students' understanding of other cultures and languages as well as their own, making them prepared for lifelong learning in a multicultural world. Learn more at https://dllc.appstate.edu.
By Lauren Andersen
May 25, 2023
BOONE, N.C.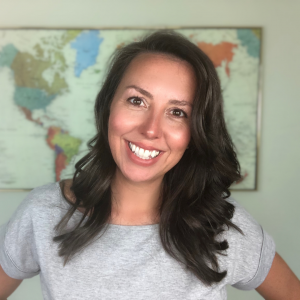 Tags: