Monday, March 18, 2019
5 - 6 p.m.
Belk Library and Information Commons, Room 114
As a part of Women's History month, the Gender, Women's and Sexuality (GWS) studies program in the Department of Cultural, Gender and Global Studies at Appalachian State University will host Dr. Lynne Getz for a reading and discussion of her work. Her latest book, "Abolitionists, Doctors, Ranchers, and Writers: A Family Journey through American History," won the Barbara "Penny" Kanner Prize and the Armitage-Jameson Prize for the best book in western women's history for 2018. Getz teaches 19th-20th Century American history, the American West and western women's history in the Department of History where she has resided since 1990, and she is a Faculty Affiliate of the GWS program
Getz earned her Ph.D. from the University of Washington, Seattle. Her book, "Circumstances Peculiar to Ourselves: the History of the Wattles-Faunce-Wetherill Families," is currently in the publication process with the University Press of Kansas. When not writing or teaching, Getz is the co-director of the St. Luke's Community Garden in Boone. They grow fresh produce for the local homeless shelter, Hospitality House and the Hunger Coalition.
Gender, Women's and Sexuality Studies is an interdisciplinary academic field that critically engages beliefs, attitudes, assumptions and norms about gender, women and sexuality and their intersections with other axes of difference including race, ability, nationality and class. Studying GWS equips students with critical analytical skills necessary to understand how power works in national and transnational contexts and to address and offer creative solutions to issues of equity, diversity and social justice in our world today.

###
About the Department of Cultural, Gender and Global Studies
The Department of Cultural, Gender and Global Studies offers degrees in global studies, interdisciplinary studies, and gender, women's and sexuality studies. The department is also home to Watauga Residential College, an interdisciplinary, alternative general education program. The department promotes creative and imaginative engagement in cross-disciplinary investigation of complex systems and problems. Learn more at https://cgg.appstate.edu.
About the Department of History
The Department of History offers a broad curriculum in local, national, regional and world history at both the undergraduate and graduate levels, which encourages history majors to develop a comprehensive approach to human problems. The study of history is an essential part of a liberal arts education and offers valuable preparation for many careers, such as law, journalism, public history, public service and business, as well as in teaching and the advanced discipline of history. Learn more at https://history.appstate.edu.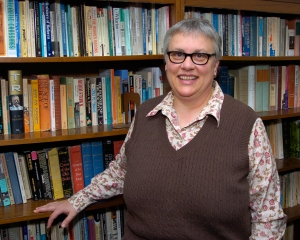 Tags: