About the Interim Dean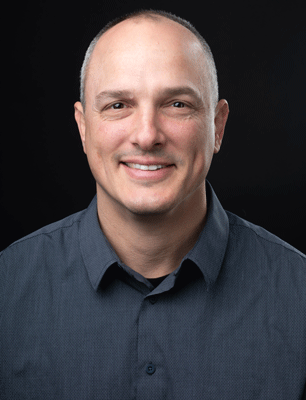 Message from the Interim Dean
The College of Arts and Sciences (CAS) is Appalachian's largest and most diverse academic unit housing 17 departments, two centers and Watauga Residential College.
As we are largely responsible for Appalachian's general education curriculum, we serve as the foundational experience for all App State students on their various academic journeys.
For students who choose majors or minors in CAS, the opportunities within departments include
engaging in hands-on and problem-solving learning,
working on research with faculty mentors,
experiencing real-world projects with companies and organizations during internship opportunities, and
exploring the world through faculty-led or study abroad programs.
CAS faculty are passionate and continuously prove their commitment to teaching and scholarship in a variety of ways, and our staff excels at supporting student learning and engagement.
I am humbled to serve in this role for the college that is the stepping stone to every student's educational experience at App State.
I invite you to explore all that App State CAS has to offer!
Mike Madritch
###
About Mike Madritch
Dr. Michael Madritch joined the Department of Biology at Appalachian State University in 2009 as an assistant professor and was promoted to full professor in 2019. He has served as Associate Dean of the College of Arts and Sciences since 2020.
Madritch's scholarship focuses on linking aboveground forest biodiversity and canopy chemistry with belowground ecosystem processes. On campus, Madritch has worked with experts in Facilities Operations to certify App State as a Tree Campus USA by the National Arbor Foundation.
He holds undergraduate degrees in biology, biochemistry and chemistry from North Carolina State University and earned a Ph.D. in ecology from the University of Georgia before postdoctoral work at the University of Wisconsin.
Madritch has agreed to serve as Interim Dean of the College of Arts and Sciences effective Oct. 11, 2021 until a national search has concluded.