The College of Arts and Sciences will fund up to three fellowships for untenured tenure-track faculty whose research is focused primarily in the humanities. The purpose is to promote scholarly and creative activity that will lead to additional support from sources other than state appropriated funds or internal funding sources. These sources may include grants and contracts, fellowships and residencies, industry partnerships, private gifts, in-kind contributions, and/or collaborations with other funded projects. Project budgets should reflect a cost of at least $1,000 but not exceed $2,000, and should be itemized. Applications are due the last Monday in September.
Eligibility
Assistant professors on the tenure track (untenured) in one of the following departments: Languages, Literatures and Cultures; Philosophy and Religion; History; English; or other departments within the College of Arts and Sciences where the faculty member's research primarily focused in the humanities.
Use of Funds
Travel to collect data or make use of archives or collections
Travel to conferences or other academic meetings
Travel to meet with possible funders
Meetings to discuss collaboration among other scholars that could lead to external funding opportunities
Purchase of documents or other key resources for research
Other Information about Fellowship
Funds must be encumbered by March 31, 2018 and spent by May 1, 2018.
These are university funds and all use of the money must comply with university spending guidelines and follow standard university policies and procedures, including travel.
Applicants are limited to one proposal in any award competition. Prior fellowship recipients are not eligible.
Grant Resources and Services (GRS) (262-7789) in the Office of Research will be notified with the names of all fellowship recipients. An expectation is that recipients will meet with a member of that office's staff during the fellowship year to identify possible external funding opportunities.
Final reports will be due by the last Friday in June of the fellowship year.
Criteria for Evaluation
Conception and organization of the proposed activity
Qualification of the application to conduct the project
Ability to carry out proposal within the fellowship time line
Potential for additional support from external sources
Evidence of interdisciplinary of cross-discipline collaboration
Humanities Scholar Fellowship Application - via InfoReady Review Software
Current Humanities Scholar Fellows 2017-2018 Recipients:
Jon Carter, Anthropology, "Ethnographic Surrealism in the Americas: 1928-Present"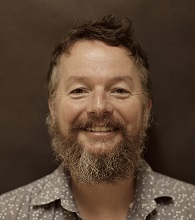 Dr. Jon Carter is Assistant Professor in the Department of Anthropology and Co-Director of the AppState Ethnography Lab.
His project "Ethnographic Surrealism in the Americas, 1928-Present" examines the intellectual and intimate relationship between Roger Caillois, a French surrealist-anthropologist arriving to Argentina as he fled the rise of fascism in Europe, and Victoria Ocampo, Argentine writer, translator, publisher, feminist, and founder of the internationally renown literary review Sur. Dr. Carter will use the College of Arts and Sciences Humanities Scholars Fellowship research funding to travel to Harvard University Libraries, whose archives include a collection of letters exchanged by Caillois and Ocampo, written between 1939 and 1978. Analysis of the letters is part of Dr. Carter's new research project, which asks how anthropology, ethnography, literature, and the arts in South America of the early twentieth century, came together in the practice of different scholars who bridged the divide between science and art. The love-affair between Caillois and Ocampo is one of the most intriguing episodes of exchange between a European avant-garde displaced by war, and the major figures of South American literary and ethnological modernism.
Christina Sornito, Anthropology, "Asocena: A Video Cookbook of Taboo and Colonial Tropes in the Philippines"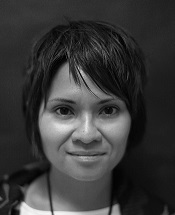 Dr. Christina Verano Sornito is an assistant professor in the Department of Anthropology. She works on heritage, intergenerational trauma, processes of modernity in Southeast Asia, and decolonizing methods in visual anthropology. She received a 2017 College of Art and Sciences Humanities Scholars Fellowship.
This funding will support research and pre-production for an ethnographic film project titled, "Asocena: A Video Cookbook of Taboo and Colonial Tropes in the Philippines", which will examine the Filipino practice of cooking and eating dogmeat in the larger context of colonial tropes and taboos set into place during the 1893 Columbian World's Exposition in Chicago and the 1904 St. Louis World's Fair. During her fieldwork in the Philippine Islands in 2011, Dr. Sornito documented a group of friends partaking in the preparation and consumption of a dog, a meal that in the local language is called "asocena". Dog-eating was officially banned in the Philippines under animal cruelty laws in the 1990s, but remains an underground recipe throughout the archipelago. Now a "taboo", the film explores how racist-colonialist portrayals of Filipino peoples and practices during the world's fair form the underpinnings for this recipe to become a modern taboo in the postcolony.


Previous Humanities Scholar Fellows
2016-2017 Recipients:
Aleksander Lust, Government & Justice Studies ,"The Blue Awakening? The Rise of the Far Right of Estonia"
Scott Relyea, History, "Learning to Be Colonial: 'Effective Occupation' and Early Twentieth Century Chinese Settlement of Eastern Tibet"
Kyle Stevens, English, "Picturing Voices"
2015-2016 Recipient:
• Sarah Beth Hopton, English
, "Communicating Science and Engaging the Public in the DaNang, Vietnam Remediation"

2014-2015 Recipients:
• Katherine Ledford, Appalachian Studies
, "Catalonian Connections: Seeking Fulbright Funding for Comparative Pyrenees Studies"
• Saskia Van de Gevel, Geography and Planning, 
 "A Dendrochronological Analysis of Legacy Trees at Thomas Jefferson's Poplar Forest, Virginia"
• Wendy Xie, Languages, Literatures, and Cultures, " 
Hong Kong Film Archive Visit and Film Producers Interviews"

2013-2014 Recipients:
• Tatyana Ruseva, Government and Justice Studies
, "Perceptions of Climate Change and Renewable Energy in Southeastern Europe: The Case of Bulgaria"
• Jason White, History
, "Merchants of the Levant: England and the Islamic World, 1581-1754"
• Tom Hansell, Center for Appalachian Studies, 
 "After Coal: Welsh and Appalachian Mining Communities"

2012-2013 Recipients:
• Michael Behrent – History, "
Foucault in the Seventies"
• Bruce Stewart – History, "
Herman Husband's World: Radicalism and the Failed Promise of the American Revolution"
• Randy Reed – Philosophy & Religion, 
"Young Evangelical Reception to the Emerging Church"

2011-2012 Recipients:
• Judkin Browning – History, "
North Carolina Civil War Deserters Database Project"

2010-2011 Recipients:
• Thomas B. Ellis – Philosophy & Religion, 
 "On Disgust and the Bio-social Construction of Hindu Caste and Asceticism"
• Andres S. Fisher – Foreign Languages & Literatures
• Bonnie Laughlin-Schultz – History
• Wendy Winn – English, 
"Assessing the Breast Cancer Awareness Campaign Through Images"