The College of Arts and Sciences will fund up to three fellowships for untenured tenure-track faculty whose research is focused primarily in the humanities. The purpose is to promote scholarly and creative activity that will lead to additional support from sources other than state appropriated funds or internal funding sources. These sources may include grants and contracts, fellowships and residencies, industry partnerships, private gifts, in-kind contributions, and/or collaborations with other funded projects. Project budgets should reflect a cost of at least $1,000 but not exceed $2,000, and should be itemized. Applications are due the last Monday in September.
Eligibility
Assistant professors on the tenure track (untenured) in one of the following departments: Languages, Literatures and Cultures; Philosophy and Religion; History; English; or other departments within the College of Arts and Sciences where the faculty member's research primarily focused in the humanities.
Use of Funds
Travel to collect data or make use of archives or collections
Travel to conferences or other academic meetings
Travel to meet with possible funders
Meetings to discuss collaboration among other scholars that could lead to external funding opportunities
Purchase of documents or other key resources for research
Other Information about Fellowship
Funds must be encumbered by March 31, 2018 and spent by May 1, 2018.
These are university funds and all use of the money must comply with university spending guidelines and follow standard university policies and procedures, including travel.
Applicants are limited to one proposal in any award competition. Prior fellowship recipients are not eligible.
Grant Resources and Services (GRS) (262-7789) in the Office of Research will be notified with the names of all fellowship recipients. An expectation is that recipients will meet with a member of that office's staff during the fellowship year to identify possible external funding opportunities.
Final reports will be due by the last Friday in June of the fellowship year.
Criteria for Evaluation
Conception and organization of the proposed activity
Qualification of the application to conduct the project
Ability to carry out proposal within the fellowship time line
Potential for additional support from external sources
Evidence of interdisciplinary of cross-discipline collaboration
Humanities Scholar Fellowship Application - via InfoReady Review Software
Current Humanities Scholar Fellows 2016-2017 Recipients:
Aleksander Lust, Government & Justice Studies "The Blue Awakening? The Rise of the Far Right of Estonia"
---
For the first quarter of a century after the collapse of Communism, the far right in Estonia consisted of small groups of discontented individuals that failed to gain more than 1% of the vote in national elections. In the 2015 election, however, the Estonian Conservative People's Party (Eesti Konservatiivne Rahvaerakond, EKRE) received 8% of the vote on a platform that called for the deportation of ethnic Russians who are disloyal to the Estonian state, strict limits on immigration from Muslim countries, and the repeal of the law legalizing gay civil unions. With 8,000 members, it is the 4th-largest party in Estonia. Its active youth wing, the Blue Awakening, has organized torchlight parades on national holidays (see photo) and demonstrations against the border treaty with Russia. It has also developed contacts with nationalist parties in other countries, such as the United Kingdom Independence Party and the National Alliance in Latvia.
The existing literature argues that far right in Eastern Europe has gained popular support by exploiting fears about national security, identity, and masculinity in response to the Russian invasion of Ukraine, the influx of refugees from the Middle East, and the rise of the gay rights movement. I show, however, that EKRE also expresses social protest against Estonia's Western-oriented model of economic development. The party is the product of a merger between a small nationalist group and the agrarian party. It has a detailed if contradictory economic program that advocates withdrawal from the euro and the European Stability Mechanism, tax cuts, subsidies for domestic agriculture and small business, a public works program, and higher social spending. Finally, it draws disproportionate support from rural, elderly, and self-employed and unemployed voters. Thus, the blue (nationalist) awakening in Estonia has a significant red (socialist) hue.
Scott Relyea, History "Learning to Be Colonial: 'Effective Occupation' and Early Twentieth Century Chinese Settlement of Eastern Tibet"
---
This research project seeks to trace the intertwined global circulation of ideas – models of colonialism and norms of statecraft – and their influence on policies toward the Kham region of eastern Tibet in the early twentieth century and resonate in Sino-Tibetan tensions today. Central to the project is an analysis of how these ideas fostered conceptions of borderland governance and society among Sichuan Province officials and gentry which diverged from those of the Qing central government in Beijing. The ramifications of their influence manifest in Sichuan settling some 4,000 farmers in the Kham borderland from 1907-1911, and, two years later, representatives of the Republic of China (ROC) deploying this settlement to substantiate appeal to the international law concept of 'effective occupation' at the Simla Conference (1913-14). Convened in India by the ROC, Tibet, and Britain, this conference sought to determine the territorial extent of Chinese sovereignty on the Tibetan Plateau. By analyzing the indigenisation and transformation of these models and the norms of territoriality and sovereignty when injected into the competition for authority in Kham first between Lhasa and Sichuan and later between Lhasa and the ROC, this research addresses three interdisciplinary questions which transect Chinese and global history, international relations, and borderland studies: How did these globalising ideas penetrate beyond the globally-connected urban centres of Asia into its interior borderlands in this era? How did the indigenisation of these models and norms by local institutions and their adaptation by local officials transform policies in and perceptions of governance in borderlands such as Kham, thereby impacting the relationship between neighbouring Asian polities? How did the reintroduction of these transformed models and norms into global diplomacy impact Euro-American polities' relationship with China and Tibet? As a space in which theoretical claims to sovereignty intersected with the actual exercise of authority, early twentieth century Kham offers an excellent case study in which to explore these questions and the early phase of China's tumultuous transition from empire to nation-state.
Kyle Stevens, English "Picturing Voices"
---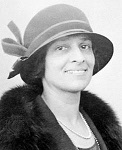 I am currently at work on a book, Deviant Voices, that focuses on the concept of the voice across time-based media, including radio, film, television, and podcasts. The book is structured by listening seriously to kinds of voices, or uses of voices, that media often tells us are not to be taken seriously. This fellowship provides the resources to conduct research for a chapter that focuses on the voice in contemporary digital media in which I situate narrative podcasts in a longer history of verbal recordings, beginning with the monologist Ruth Draper. Draper enjoyed significant success in the phonograph era and in the 1920s, her wry, insightful characterizations—at once philosophical, ironic, and politically progressive—influenced a generation of Anglo-American artists. From Henry James to Katherine Hepburn and from Mike Nichols to Lily Tomlin, writers, directors, and actors have all since proclaimed Draper's unique impersonations inspirational, yet her history remains unwritten. The New York Public Library houses Draper's correspondence and a collection of almost 40 monologues (each runs about a half an hour), as well as typescripts of her live European performances. In addition, I will be interviewing queer voice actor Cecil Baldwin, star of some of the most popular narrative podcasts, such as Welcome to Night Vale and The Orbiting Human Circus (of the Air).
Previous Humanities Scholar Fellows
2015-2016 Recipient:
• Sarah Beth Hopton, English
 Communicating Science and Engaging the Public in the DaNang, Vietnam Remediation

2014-2015 Recipients:
• Katherine Ledford, Appalachian Studies
 Catalonian Connections: Seeking Fulbright Funding for Comparative Pyrenees Studies
• Saskia Van de Gevel, Geography and Planning
 "A Dendrochronological Analysis of Legacy Trees at Thomas Jefferson's Poplar Forest, Virginia
• Wendy Xie, Languages, Literatures, and Cultures 
Hong Kong Film Archive Visit and Film Producers Interviews

2013-2014 Recipients:
• Tatyana Ruseva, Government and Justice Studies
 Perceptions of Climate Change and Renewable Energy in Southeastern Europe: The Case of Bulgaria
• Jason White, History
 Merchants of the Levant: England and the Islamic World, 1581-1754
• Tom Hansell, Center for Appalachian Studies
 After Coal: Welsh and Appalachian Mining Communities

2012-2013 Recipients:
• Michael Behrent – History 
Foucault in the Seventies
• Bruce Stewart – History 
Herman Husband's World: Radicalism and the Failed Promise of the American Revolution
• Randy Reed – Philosophy & Religion
 Young Evangelical Reception to the Emerging Church

2011-2012 Recipients:
• Judkin Browning – History 
North Carolina Civil War Deserters Database Project

2010-2011 Recipients:
• Thomas B. Ellis – Philosophy & Religion
 On Disgust and the Bio-social Construction of Hindu Caste and Asceticism
• Andres S. Fisher – Foreign Languages & Literatures
• Bonnie Laughlin-Schultz – History
• Wendy Winn – English
 Assessing the Breast Cancer Awareness Campaign Through Images