2021 Summer Grant Recipients
Dr. Cameron Gokee
Department of Anthropology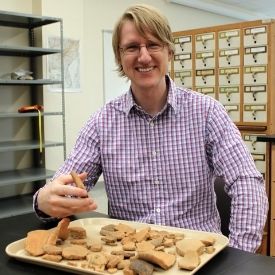 Gokee is an anthropological archaeologist who studies the long-term interplay among village communities, regional landscapes and global networks. He currently directs the Bandafassi Regional Archaeological Project (BRAP) to learn how the Atlantic slave trade impacted village life in a West African "shatter zone" where people fought, fled and/or joined the predatory political economies of neighboring states.
With support from the College of Arts and Sciences this summer, Gokee will focus on several research initiatives for BRAP. First, he aims to publish the results of excavations and artifact analyses from the Atlantic era "slave market" of Itato for both academic and popular audiences. Second, he plans to leverage the results of this previous fieldwork into grant applications to fund future BRAP research, including new opportunities for collaboration with undergraduate students in the Landscape Archaeology Lab.
Dr. Andrew Polonsky
Department of Computer Science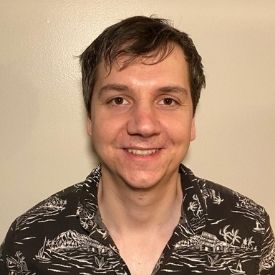 Polonsky's research interests include Lambda Calculus, Type Theory, Category Theory, Programming Languages Theory and Infinitary Term Rewriting. Polonsky obtained his Ph.D. in Computer Science from the University of Bergen, Norway. In his dissertation, titled "Proofs, Types and Lambda Calculus," Polonsky resolved a long-standing conjecture in Lambda Calculus, first posed in 1976. For this contribution, his thesis received the 2011 EACSL Ackermann Award for Outstanding Dissertations in Computer Science, awarded annually by the European Association for Computer Science Logic.
After defending his thesis, he worked as a postdoctorate researcher at VU University Amsterdam; Radboud University Nijmegen, Netherlands, Paris Diderot University, Paris VII and Appalachian State University. In the spring of 2013, he worked as a research scholar at the Institute of Advanced Study in Princeton, N.J., participating in the Univalent Foundations of Mathematics project led by Vladimir Voevodsky.
Dr. Jeff Carter
Department of Government and Justice Studies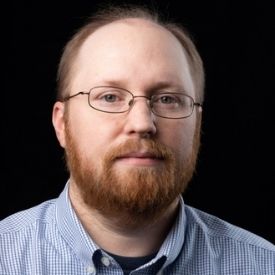 Carter's research primarily focuses on the relationship between political leaders and interstate conflict, how governments pay for war and state-making processes. His work has been published in the American Political Science Review, Journal of Politics, International Studies Quarterly, the Journal of Conflict Resolution among other outlets. He teaches courses on interstate conflict, leaders in world politics, foreign policy, the politics of state-making and strategic choice in international relations.


Dr. Roshani Silwal
Department of Physics and Astronomy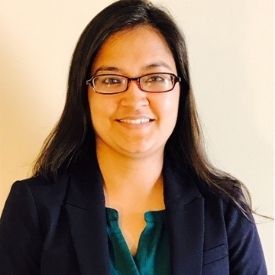 Silwal completed a Ph.D. in Physics from Clemson University, with a research focus on spectroscopy of highly charged ions (HCI) produced and trapped with an electron beam ion trap (EBIT). Her doctoral work was primarily conducted at the EBIT facility at the National Institute of Standards and Technology. She completed her postdoctoral research at TRIUMF's Ion Trap for Atomic and Nuclear Science facility performing atomic mass measurement of exotic nuclides and investigating sympathetic cooling of ions by a room-temperature electron plasma in a novel trap. Silwal's research focuses on trapping ions in an EBIT and measuring the radiation emitted by the EBIT plasma.
She has applied these measurements for plasma diagnostics, the study of nuclear effects in atomic transitions and testing existing atomic theories. She plans to continue and expand on atomic spectroscopic efforts at App State. Silwal is also interested to study the effects of X-ray radiation on biological cells. Besides research, she's passionate about teaching, mentoring and performing STEM outreach.
Dr. Rachel Bleich
Department of Biology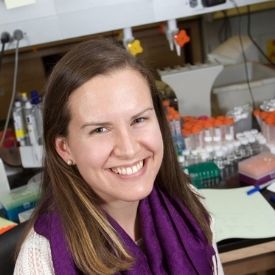 Bleich's research interests are in the dynamic relationship between gut microbes, their larger microbial community and the digestive health of their hosts. Inflammatory conditions, such as Crohn's disease, are associated with changes to the gut microbial community and an increase in Escherichia coli (E.coli). Her research employs a novel molecular barcoding technique that helps distinguish individual strains of E. coli in a complex community. This technique is used to explore mechanisms by which resident, non-pathogenic bacteria engage in interactions that impact microbial ecology and host health.
Bleich received her B.S. in Chemistry from Western Carolina University in 2012 and Ph.D. in Pharmaceutical Sciences from the University of North Carolina at Chapel Hill in 2017. Before joining the faculty at Appalachian in 2020, she completed postdoctoral work studying gut microbial community dynamics with Dr. Janelle Arthur at UNC-Chapel Hill and was a visiting assistant professor at UNC Pembroke.
Dr. Sarah Evans
Department of Geological and Environmental Sciences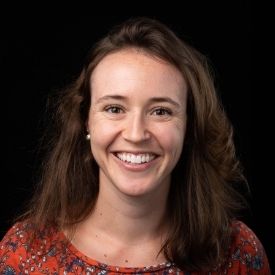 Evans is a hydrogeologist who studies the relationship between climate change and groundwater flow systems. In her research, she uses a combination of numerical modeling, remote sensing and field instrumentation to predict how groundwater flow is changing as cold regions warm. Her recent work has focused on examining how thawing permafrost influences groundwater flow systems in Alaska and northern Eurasia as well as quantifying the effects of warming on soil temperatures in local high elevation wetlands.
Evans is passionate about involving students in her research and bringing her research into the classroom where she teaches courses on water resources and groundwater flow. Before joining the faculty at Appalachian, Evans earned a Ph.D. and M.S. in Geological Sciences from the University of Colorado at Boulder and a B.A. in Geology and Environmental Studies from Whitman College in Washington State.
Dr. Song Shu
Department of Geography and Planning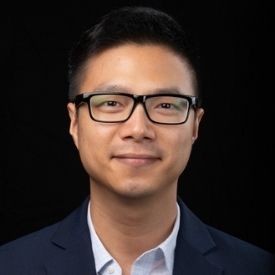 Shu is a geographer with research interests in Geographic Information Science and Remote Sensing. He received his Bachelor's and Master's degrees in the College of Geography at the East China Normal University. He then obtained his Ph.D. from the Department of Geography at the University of Cincinnati. His current research focuses on integrating satellite, airplane, UAV data and in-situ measurements for the studies of snow accumulation, lake hydrology, water resource monitoring, soil erosion and global climate change.
Shu recently received several internal seed grants for the UAV-based studies of soil erosion and building energy use efficiency, through interdisciplinary collaboration with faculties from the Department of Sustainable Technology and the Built Environment at App State. In the Department of Geography and Planning, he teaches Geographic Information Systems, Environmental Remote Sensing and Digital Image Processing.
Dr. Christian Wallen
Department of Chemistry and Fermentation Sciences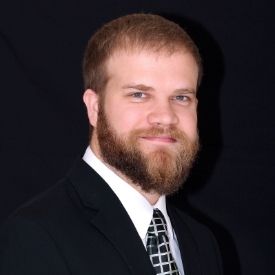 Wallen is an inorganic chemist interested in addressing global-scale challenges for the chemical industry using green catalysts and innovative coordination chemistry using earth-abundant elements. Wallen's current research program is focused on the development of catalysts for the removal of toxic hydrogen sulfide from natural gas sources and oxidative conversion to valuable feedstock chemicals using earth-abundant elements. Wallen graduated with a B.S. in Chemistry from Union University in 2012 and received his Ph.D. from Emory University in 2017 where he investigated the coordination chemistry of hydrogen peroxide and published the first crystal structure of molecular hydrogen peroxide bound to a transition metal.
Before joining the faculty at Appalachian in 2020, Wallen worked as a postdoctoral researcher at the University of Wisconsin- Madison developing ammonia oxidation electrocatalysts for potential use in direct-ammonia fuel cells, a rapidly growing field with significant implications in the pursuit of carbon-free fuel economies. Wallen has published his research in prestigious chemistry journals including the Journal of the American Chemical Society, Angewandte Chemie International Edition and Inorganic Chemistry.
Dr. Cuong Mai
Department of Philosophy and Religion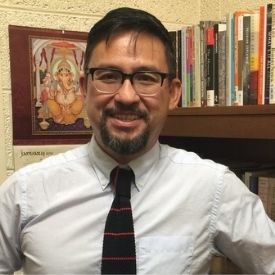 This funding will help Mai complete his project, entitled, "The Earth, the Waters and the Souls of Dead Humans: The Terrain of Local Power in Traditional Vietnam (ca. 1300-1800)." He will finish the second of several articles within a larger project which examines the history of ritual practices and religious competition among Buddhists, Daoists, Confucians and local mediums and shamans in premodern Vietnam. The project situates this field of religious competition within a broader landscape of local cults to nature deities and ancestral spirits, relying on about a dozen texts written in Classical Chinese, many unstudied and untranslated.
Overall, Mai aims to contribute to both Vietnam studies and religious studies through making available heretofore untranslated materials and engaging with the most recent theories of religious ritual and social practice. Mai's expertise is in Chinese and Vietnamese Buddhism. At Appalachian, he teaches introductory courses on Asian religions, Buddhism, comparative studies of death, dying and the afterlife in different religious traditions, and theories of religion, embodiment, performance and ritual.
Dr. Megen Culpepper
Department of Chemistry and Fermentation Sciences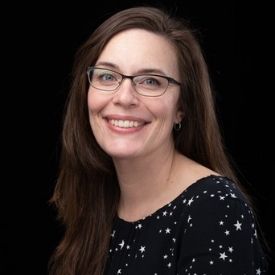 Culpepper's research interests focus on unraveling the structure: function correlation of enzymes involved in sulfur cycling and climate regulation. This funding will support Culpepper in proposal development and scholarly activities. Culpepper received her B.A. in Chemistry from the University of North Carolina-Wilmington and worked as an industrial chemist for several years prior to attending graduate school. She received her Ph.D. in 2009 in Bioanalytical Chemistry from the University of Kansas.
Prior to coming to Appalachian in 2014, Culpepper was an NIH postdoctoral fellow in the laboratory of Dr. Amy Rosenzweig at Northwestern University studying the structure/function correlation of metalloenzymes involved in methane conversion. In her time as an assistant professor at Appalachian, Culpepper has received National Institutes of Health funding, mentored 21 undergraduate research students and has been recognized with the 2020 pre-tenured outstanding undergraduate research mentor by the Office of Student Research.
Dr. Adrienne Erazo
Department of Languages, Literatures and Cultures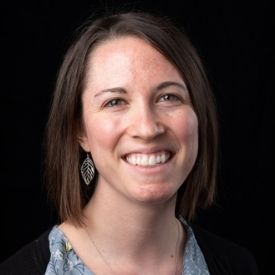 Erazo specializes in contemporary Mexican, Central American and Latinx literature and cultural production, with an investigative focus on the representation of the border space, migration and migrant identity. Other research interests include marginalization, otherness, identity construction and gender studies.
Her current research analyzes the symbolic dehumanization of Central American immigrants for critical impact in contemporary Latin American and Latinx literature and film, considering ramifications of trauma and systemic violence. In both her teaching and research, she prioritizes themes of social activism and engagement with the Latin American immigrant community. These interests connect with her role at App State as an instructor of Spanish for Healthcare Professions, literature, and cultural studies courses, as well as her ongoing work to develop new classes in these areas.
Dr. Elizabeth M. Perego
Department of History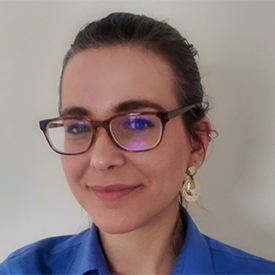 Perego is a historian of contemporary Algeria and its global and regional connections. She earned her Ph.D. in Middle Eastern, African and gender history from the Ohio State University and has authored articles that have appeared in the Journal of North African Studies and the International Journal of Middle East Studies among other publications. Her scholarship examines the intersection of politics, culture and gender in Algeria as well as the modern Maghrib more broadly.
Presently she is completing a book project entitled, "Satire, Subversion, State: Political Humor and Popular Contention in Algeria, 1930s to the Present," which explores comedy as a site of identity and social memory formation and political expression at times of heightened repression. In 2020, she served as a Postdoctoral Research Fellow at Princeton University's Institute for the Transregional Study of the Contemporary Middle East, North Africa and Central Asia (Department of Near Eastern Studies). She joined Appalachian's Department of History in January 2021 as a specialist in Middle Eastern and North African History.
Dr. Clarice M. Moran
Department of English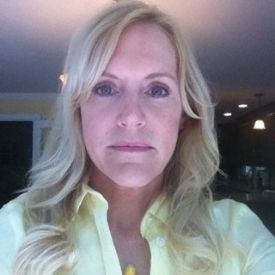 Prior to arriving at Appalachian State University, Moran was an assistant professor of English and English education at Kennesaw State University in metro Atlanta. Her research centers on the integration of digital technologies and multimodalities in English language arts teacher education. She plans to use the summer grant money to complete a book titled "Retweet This: Next Level Grammar for a Digital Age" (under contract with Routledge) with two of her former colleagues at KSU.

Dr. Julie Shepherd-Powell
Center for Appalachian Studies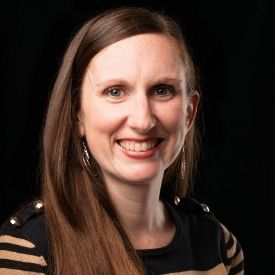 Shepherd-Powell is an assistant professor and graduate program director in the Center for Appalachian Studies. As an anthropologist, Shepherd-Powell's research interests include community-based activism around coal extraction and natural gas pipeline development in Appalachia. She investigates the complicated intersections of everyday lives, economic uncertainties and environmental destruction in mountain communities.
She is also an accomplished traditional Appalachian musician and dancer. Shepherd-Powell has won numerous awards for her flatfoot dancing and clawhammer banjo playing, and she calls square dances across North America – from Vancouver, B.C. to New York City. In 2019, she co-founded the Kraut Creek Ramblers, the premier old-time string band of the Center for Appalachian Studies.
Dr. Paul Sebastian
Department of Languages, Literatures and Cultures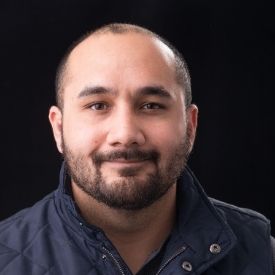 Sebastian is an assistant professor of Spanish and Teaching English as a Second Language (TESL) and Applied Linguistics. He holds an Ed.D. in Curriculum and Instruction with a specialization in bilingual and ESL education and an M.A. in Spanish with a specialization in second language pedagogy.
Sebastian teaches courses in language methodology, second language acquisition, computer-assisted language learning and Spanish as a second language. His research deals with the relationship between language and the constructed environment whether that be physical, hybrid or online. Together with his colleague, Dr. Benji Souza, he has recently created a virtual conversation exchange partnership with the University of Salamanca, Spain. Their current research project involves analyzing recorded sessions from that exchange in order to better understand how students are using these virtual spaces to deepen their linguistic and cultural knowledge.