2020 Summer Grant Recipients
Dr. Allison Fredette
Assistant Professor, Department of History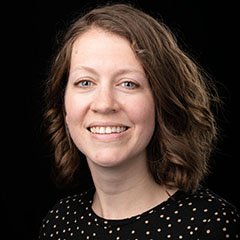 Dr. Allison Fredette is an assistant professor in the Department of History. She received her Ph.D. in American history from the University of Florida. As a women's historian who studies the American South, she is primarily interested in the ways in which gendered expectations vary by region in ways that shape identity. She has been published in "West Virginia History: A Journal of Regional Studies," as well as in edited collections on the history of emancipation and the history of marriage from Cambridge University Press and Bloomsbury.
Her first book, "Marriage on the Border: Love, Mutuality, and Divorce in the Upper South during the Civil War," will be published by the University Press of Kentucky in April 2020. The book analyzes the construction of white marriages and marital roles in the border South, specifically portions of Kentucky and West Virginia, from the late antebellum period through the early years of Reconstruction. Much like other international and intranational borders, the region's position as a place of contact and exchange, as well as its mixture of economic, political, social, racial and ethnic differences, helped create a uniquely blended culture and influenced residents' marital attitudes.
Her next project, "Murdering Laura Foster: Violence, Gender, and Memory in Appalachian North Carolina", revisits the infamous 1866 Wilkesboro murder case that inspired the ballad, "Tom Dooley." She will put Laura Foster, the victim, back at the center of the story by using gender analysis to study the murder, trial and folk song.
Dr. Johnathan Sugg
Assistant Professor, Department of Geography and Planning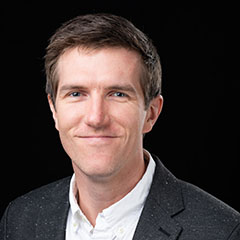 Dr. Johnathan Sugg is a geographer with research interests in cartography and climatology. His expertise spans several topics, including various aspects of climate variability and change, communication and visualization and the usability of geographic information. Before joining the faculty at Appalachian, Sugg earned a Ph.D. in geography from the University of North Carolina at Chapel Hill, where he served as a research associate at NOAA's Southeast Regional Climate Center. He also spent several years in private industry designing and supporting web map applications for natural resource managers.
In addition to ongoing research on precipitation variability and change in the climate system across the southeastern U.S., Sugg is currently investigating the geographic variability of American climate change opinions using a type of geovisual analytic called self-organizing maps. He is designing a series of map reading studies to examine the human visual response and processing of mapped climate information for individuals with a wide range of climate change beliefs, risk perceptions and policy preferences. This research evaluates the effectiveness of different map symbology to communicate climate model scenarios that are commonly used in major climate assessment reports, including the Intergovernmental Panel on Climate Change Reports and the U.S. National Climate Assessments. In the Department of Geography and Planning, Sugg teaches cartographic design and analysis, web mapping and geographic information systems, communicating geographic information and a graduate seminar on climate change.
Dr. Cole Edwards
Assistant Professor, Department of Geological and Environmental Sciences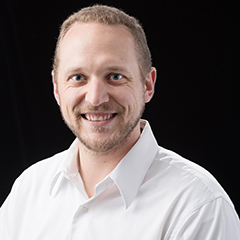 Dr. Cole Edwards is a sedimentologist and carbonate geochemist and studies the relationship between biodiversity and environmental change in deep time. He earned his Ph.D. in geological sciences from The Ohio State University and completed a post-doc at Washington University in St. Louis. Edwards spent his graduate studies and post-doc work investigating the links between oxygenation and one of the greatest biodiversification events in the history of life on Earth around 460 million years ago. This work used trends in stable isotopes of carbon and sulfur to model atmospheric oxygen levels through time where he found that the major pulse of oxygen coincided with the main biodiversification pulse during this time. Edwards is now using these methods to test whether anoxic conditions may have caused one of the "big five" mass extinctions during the Late Devonian around 372 million years ago. This work has been funded by two URC grants and the Norman Newell Early Career Grant from the Paleontological Society.

Edwards brings much of his research into the classroom and field. He teaches courses such as intro to historical geology, evolution of the earth and intro to sedimentology and stratigraphy, as well as taking students on field trips to study world-class geology in places such as Bermuda, Big Bend National Park and the Appalachian Mountains of West Virginia and Virginia.
Dr. Heather Ondercin
Assistant Professor, Department of Government and Justice Studies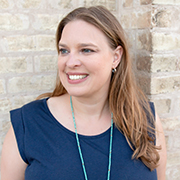 Dr. Heather Ondercin's research focuses on mass political behavior and identity politics in the US. She received a dual Ph.D. in Political Science and Women's and Gender Studies at the Pennsylvania State University.
Ondercin is currently working on a book project titled "Politicalized Identities and the Partisan Gender Gap." This project draws on social identity theory to examine how men's and women's partisan attachments have evolved.
Dr. Ondercin's work on gendered social identities and partisanship grew out of her earlier research on how gender influences a variety of political behaviors including voting, political participation, political knowledge, political attitudes and social movements. Ondercin's second area of research focuses on how gender shapes the emergence and success of political candidates across different locations and at different stages in the electoral process. In this research, she demonstrates that women act strategically and run in congressional districts where they are more likely to win. The electoral opportunities are far from gendered-neutral, meaning women's strategic behavior has not resulted in substantial increases in women in elected office. Women fail to emerge as candidates in many locations because women candidates are unlikely to win in these congressional districts. Ondercin's research has been published in "Political Research Quarterly," "Political Behavior," "Electoral Studies," "Gender & Politics," "Social Forces" and other outlets.
Dr. Christopher Holden
Assistant Professor, Department of Psychology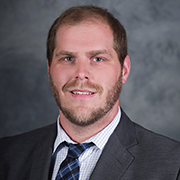 Dr. Christopher Holden is a personality psychologist who works from an evolutionary perspective to explore the role that certain personality traits play in the functioning of romantic relationships. Holden studies how people maintain their romantic relationships in the face of stressors and he has conducted research assessing individuals' response to negative feedback regarding their romantic relationship. Currently, he is investigating the effect that stressors outside of the relationship, such as economic constraints, have on the functioning of romantic relationships.
Prior to joining the Department of Psychology in 2017, Holden was a visiting assistant professor at Western Carolina University. He earned his Ph.D. at Oakland University in Rochester, Michigan in 2016. He teaches lecture and lab-based courses in personality psychology, as well as a graduate statistics course.
Dr. Felicia Arriaga
Assistant Professor, Department of Sociology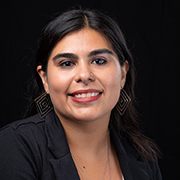 Dr. Felicia Arriaga is an assistant professor in Sociology. She received her Ph.D. from Duke University in 2018. Her research interests are in the areas of race and ethnicity, immigration and crimmigration (criminalization of immigration policy and procedure). She is currently finalizing a book manuscript with UNC Press titled "The 'Unintended' Consequences of Crimmigration: ICE, Local Governance, and Justice in a New Destination Community." Throughout this book, she focuses on the routine ways that law enforcement and local government agencies partner and communicate with Immigration and Customs Enforcement throughout North Carolina.