2019 Summer Grant Recipients
Dr. Emanuele Alves
Assistant Professor, Department of Chemistry and Fermentation Sciences

Alves is a Forensic Toxicologist interested in developing projects focused on new psychoactive substances (NPSs) and homemade drugs. She holds a Ph.D. in Forensic Sciences from Porto University in Portugal and a M.Sc. in Chemistry from Federal University of Rio de Janeiro (UFRJ), in Rio de Janeiro, Brazil. After her BSc in Pharmacy from Fluminense Federal University (UFF) in Brazil, she obtained a postgraduate certificate in Crime Scene Investigation. She is a current member of The International Association of Forensic Toxicologists (TIAFT) and the American Academy of Forensic Sciences (AAFS).
Her main research topics include the development and investigation of new pharmacologically active substances obtained/inspired in illicit homemade drugs; the development of alternative extraction and analytical methodologies to study new psychoactive substances (NPSs) in "real-world" samples and biological tissues; natural poisons; the mechanistic study of several intoxications and respective antidote development. Research in the Alves Research Team focuses on organic synthesis, analytical techniques and classical toxicology assays in vivo and in vitro. Alves teaches Introductory Chemistry, Quantitative Analysis, Forensic Toxicology and Drug Analysis and she loves to keep the students updated in techniques currently applied in forensic laboratories across the country, as well as in validation process, method optimization and data analysis, required in many scientific fields.
Dr. Kara E. Dempsey
Assistant Professor, Department of Geography and Planning

Dempsey previously served as the Director of Irish Studies and a Visiting Assistant Professor in the Department of Geography at DePaul University. She received her Ph.D. from the Department of Geography at the University of Wisconsin-Madison. Her current research focuses on political landscapes and international migration, the politics of medical geography, reconciliation efforts in Northern Ireland, European environmental and landscape policies, and place marketing efforts in Europe. She is the recipient of the Wayne D. Duncan Fellowship for General Education Teaching (2018), RUC International Research Grant (2017), BOT International Research Travel Grant (2016) and the GRAM Program Grant (2016, 2018). She is currently serving as the Vice President of the national Association of Political Geographers (PGSG). She is completing her book, "The Terrible Beauty: The geography of conflict, nationalism and reconciliation in Ireland," under advanced contract with Syracuse University Press.
Some of her recent publications include: "Effect of Geopolitical Forces on Neurosurgical Training in Sub-Saharan Africa" in World Neurosurgery (Dempsey, K.E. et al 2017); "The Role of the Region in the European Landscape Convention" in Regional Studies (Dempsey, K.E. and Wilbrand, S. 2016); "Understanding Key Informant Experiences and Perceptions of the 2016 Drought and Wildfires in Western North Carolina" in Weather, Climate and Society (Anderson, L., Dempsey, K.E, and Sugg, M. (2018); "Negotiated positionalities and ethical considerations of fieldwork on migration: Interviewing the interviewer," ACME: An International Journal for Critical Geographies (Dempsey, K.E. 2018); "Disaster Depictions and Geopolitical Representations in Europe's 'Migration Crisis,'" Geoforum (Dempsey, K.E. and McDowell, S 2018), and "Political and National Contested Spaces in Ireland," in Urban Space, Place, and National Identity (Dempsey, K.E. 2018).
Her forthcoming publications include "Geopolitics of Making and Unmaking Refugees: An Introduction," Geopolitics (Dempsey, K.E. 2019); "Fostering a hybrid nationalism in an ethno-nationally divided community: A 'shared place' in Belfast, Northern Ireland," Geopolitics (Dempsey, K.E. 2019); "Geopolitical spaces of belonging and exclusion in refugee camps," Geopolitics (Dempsey, K.E. 2019), and "Migration and Violence: A typology violence against migrants seeking asylum in the EU," Political Geography (Dempsey, K.E. 2019)


Dr. Belinda L. Walzer
Assistant Professor, Department of English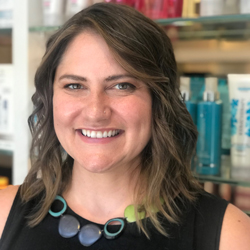 Walzer's research focuses on social justice rhetorics, temporality and human rights. Her scholarship can be found in the edited collections "Routledge Companion to Literature and Human Rights" (2015), "Teaching Human Rights in Literary and Cultural Studies" (MLA, 2015), and "Precarious Rhetorics" (2018); as well as journals including Philosophy & Rhetoric, College Literature and Rendezvous Journal of Arts and Letters. Walzer teaches courses on writing, human rights and rhetoric.
Walzer is the former Director of the Writing Center and Assistant Teaching Professor in the English Department's Writing Program at Northeastern University. She received her Ph.D. in English from the University of North Carolina at Greensboro specializing in rhetoric and composition, human rights discourse and transnational gender studies. While completing her Ph.D. she spent time as a Research Associate at the American University of Beirut, Lebanon.