2017 Summer Grant Recipients (Cycle 2)
Dr. Sushmita Chatterjee

Dr. Sushmita Chatterjee is Assistant Professor of Gender, Women's, and Sexuality Studies in the Department of Cultural, Gender, and Global Studies at Appalachian State University. She received her dual degree PhD from the Departments of Political Science and Women's Studies at Penn State. Her research interests include feminist-queer theory, transnational politics, democratic theory, postcolonial theory, animal studies, and visual politics. She has published in journals such as Hypatia: Journal of Feminist Philosophy, Gender, Place, and Culture, PS: Political Science and Politics, Studies in South Asian Film and Media, and Antennae: The Journal of Nature in Visual Culture. Dr. Chatterjee is currently working on a book manuscript that examines post 9/11 identity politics through political cartoons. Also, she is working on a co-edited volume (with Banu Subramaniam) on the intersections between animal studies and food studies.
Dr. Jeff Colby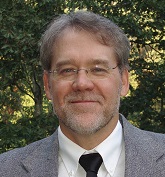 Dr. Colby is a Professor in the Department of Geography and Planning at Appalachian State University (ASU). His research and teaching interests focus on the field of geographic information science and technology (GIST). Some of his specific research interests include: 1) the application of GIST to watershed, flood, and environmental modeling, 2) remote sensing in mountain environments, and 3) issues of scale such as data representation. He participates in several research clusters sponsored by the Research Institute for Environment, Energy, and Economics, and leads the efforts of AppAqua. He provided GIST support for the recently approved petition for the Appalachian High Country American Viticultural Area. Dr. Colby has advised or co-advised 27 graduate students at ASU, several of whom have been awarded outstanding thesis awards. He has also served as graduate program director in the Department of Geography and Planning. He received his Bachelor of Science degree in Geography from the University of Florida and his master's and doctoral degrees in Geography from the University of Colorado at Boulder.
Dr. Megan Culpepper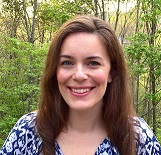 Dr. Megen Culpepper is an assistant professor in the A.R. Smith Department of Chemistry. Her research interests focus around unraveling the structure and function correlation of enzymes. As a bioanalytical chemist, the techniques used in the Culpepper lab are highly interdisciplinary ranging from analytical chemistry to molecular biology. She is currently investigating a two-component enzyme system involved in climate regulation. The project funded by this grant focuses on determining the three dimensional structure of the monooxygenase subunit by protein X-ray crystallography. The structure of this enzyme will provide details regarding the mechanism of this two subunit system. Dr. Culpepper received her B.A. in Chemistry from the University of North Carolina-Wilmington and worked as an industrial chemist for several years prior to attending graduate school. She received her Ph.D. in 2009 in Bioanalytical Chemistry from the University of Kansas. Prior to coming to Appalachian State University in 2014, Dr. Culpepper was an NIH postdoctoral fellow in the laboratory of Dr. Amy Rosenzweig at Northwestern University studying the structure/function correlation of metalloenzymes involved in m ethane conversion.
Dr. Jill Ehnenn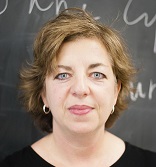 Dr. Jill Ehnenn is Professor of English, faculty affiliate of the Gender, Women's, and Sexuality Studies Program, and has just completed a four-year term as Director of Undergraduate Studies in English. She received her BA from The Johns Hopkins University, her MA from Northwestern, and her PhD from The George Washington University. Dr. Ehnenn's research interests focus upon intersections of subjectivity, sexuality, and embodiment as they are represented in nineteenth-century literary and visual texts. She is the author of Women's Literary Collaboration, Queerness, and Late-Victorian Culture (Ashgate 2008) and numerous journal articles and book chapters, most recently, "Reorienting the Bildungsroman: Progress Narratives, Queerness, and Disability in The History of Sir Richard Calmady and Jude the Obscure" in the Journal of Literary & Cultural Disability Studies. Dr. Ehnenn's current research includes continued archival work on the two late-Victorian women who wrote collaboratively under the pseudonym "Michael Field," and editing a scholarly edition of Vernon Lee's 1884 novel, Miss Brown. She also is completing two monographs, the first titled Forms of Embodiment: Disability, Sexuality, and Nineteenth-Century Literary Form, and the second titled Art Objects and Women's Words: Victorian Women Writing Ekphrasis. In 2016, she was the lead organizer for the Interdisciplinary Nineteenth-Century Studies (INCS) Conference, "Natural and Unnatural Histories," hosted by Appalachian and held in Asheville, NC; this past May she was an invited plenary speaker at The Woman Card: Feminism and Victorian Studies, Past, Present and Future, held at the CUNY Graduate Center.
Dr. Amy Galloway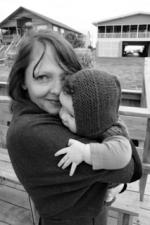 Amy T. Galloway is a professor in the Department of Psychology. Her research examines the developmental and contextual aspects of eating behavior using a life-span approach. She has published in several peer-reviewed journals including, Obesity, Pediatric Obesity, Appetite, and The Journal of the American Dietetic Association.
Dr. Kim Q. Hall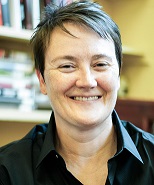 Kim Q. Hall is Professor of Philosophy and Director of the Gender, Women's, and Sexuality Studies Program at Appalachian State University. Her areas of research and teaching interest include feminist and queer theories, disability studies, critical philosophy of race, environmental philosophy, continental philosophy, and ethics. In March 2017 she was a visiting professor at University of Paris Diderot where she worked with colleagues and graduate students and presented her research on gender, race, and disability. Her most recent publications include New Conversations in Feminist Disability Studies, her guest edited special issue of Hypatia: Journal of Feminist Philosophy; "Toward a Queer Crip Feminist Politics of Food," an article published in philoSOPHIA: A Journal of Continental Feminism; "Feminist and Queer Intersections with Disability Studies," an essay published in The Routledge Companion to Feminist Philosophy; "Queer Epistemology and Epistemic Injustice," an essay published in The Routledge Handbook on Epistemic Injustice; and "Cripping Sustainability, Realizing Food Justice," an essay published in Disability Studies and the Environmental Humanities: An Anthology. Her current research projects include The Oxford Handbook of Feminist Philosophy, a co-edited volume under contract with Oxford University Press and a book manuscript on queer philosophy. Her 3-year term as Gender, Women's, and Sexuality Studies Director ends July 1, 2017, after which she will return full time to the Department of Philosophy and Religion.
Dr. Andrew Heckert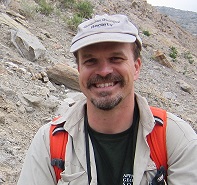 Dr. Andrew B. Heckert is a professor of geology and vertebrate paleontology at Appalachian and oversees the McKinney Geology Teaching Museum in the Department of Geology. He was raised in Oxford, Ohio, where the paleontology bug bit early as he was collecting Ordovician fossils and visiting museums with his family. He earned a B.S. in geology from Denison University and completed both an MS on stratigraphy and a PhD on Triassic microvertebrate paleontology at the University of New Mexico. After graduation Dr. Heckert spent more than three years as the Geosciences Collections Manager at the New Mexico Museum of Natural History and Science in Albuquerque, New Mexico, which is also home to the collections he made during his graduate career. Dr. Heckert came to Appalachian in 2005 where, in addition to teaching his courses, he oversaw the development of the McKinney Geology Teaching Museum in the (then) new Rankin Science South and developed the Fred Webb Jr Outdoor Geology Laboratory ("rock garden"). He was tenured and promoted to associate professor in 2011 and full professor in 2014. Dr. Heckert works primarily on Triassic microvertebrates, or tiny bones and teeth of animals approximately 230-200 million years old, and is also one of the world's experts on aetosaurs, armored relatives of crocodilians that are also known from the Triassic. At Appalachian Dr. Heckert has taught a variety of geology and honors courses, including classes on dinosaurs, and his "Triassic Trip" field and museum methods course, which travels to the American Soutwest to assist major natural history museums in collecting new fossils, some of which are the focus of his students' research. Geology majors working with Dr. Heckert participate in his Finding Fossils on Fridays (FFF) program, spending a couple hours on Friday afternoons picking tiny fossils out of sediment as part of student research projects, including the four projects students are undertaking with him this summer on Triassic microvertebrates from Utah and Cretaceous microvertebrates from Colorado and New Mexico. At Appalachian Dr. Heckert has earned several honors, including a statewide Outstanding Earth Science Educator Award (2011), the Donald W. Sink Family Outstanding Scholar Award (2015), and the inaugural Outstanding Undergraduate Research Mentor award earlier this year.
Dr. Sarah Beth Hopton

Sarah Beth joined the Appalachian State University faculty in 2015. Her scholastic research focuses on the intersection of rhetoric, sustainability, and technology. Her professional writing work focuses on archival and rhetorical reclamation work. This grant helps fund archival work toward the completion of Deadfall: Mountain mysticism, moonshine and massacre in 1890s Virginia, which is her second nonfiction book and due out in 2019 from Indiana University Press. Deadfall tells the story of Marshal Benton Taylor, nicknamed the "Red Fox of the Cumberlands", who was a redheaded, red-bearded preacher, healer, mystic, and U.S. Marshall-turned murderer. Moving beyond conjecture and legend, Deadfall offers the first full and true account of the events that led the Red Fox to massacre the Ira Mullins family as they attempted to cross the Cumberland Gap with a wagonload of un-taxed corn liquor. Equal parts character and cultural biography, Deadfall offers a thoughtful meditation on the consequences of religious obsession, industrial greed, and community betrayal. In 2017, Hopton published Woman at the Devil's Door with Mango Books in the U.K. Woman chronicles the life, loves, crimes and execution of Mary Pearcey, the Hampstead murderess.
Dr. Brad Johnson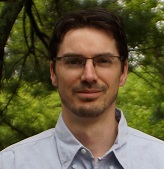 Brad Johnson has been a lecturer in the department of Physics and Astronomy since 2009. He has spent the last decade working in the field of automation. His research interests include robotics, electrostatics, and ion trapping. His teaching areas include electronics, instrumentation, automation, and robotics. He currently serves as Graduate Program Director for Engineering Physics and as a faculty advisor for the Solar Vehicle Team. The solar vehicle competes annually in the international Formula Sun Grand Prix; a competition between solar vehicles that only receive their energy from the sun. He is currently working on the electronic automation, communication, and telemetry of the solar vehicle.
Dr. Mary Kinkel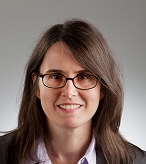 Dr. Mary Kinkel is Assistant Professor in the Department of Biology. She is a developmental biologist and uses the popular zebrafish model to investigate organogenesis of the pancreas and intestine. An overarching goal is to understand how specific developmental defects impact organ function. Mary earned a Ph.D. in Biomedical Sciences from Kent State University and completed postdoctoral studies on pancreas development at The University of Chicago in Dr. Victoria Prince's lab. She continued on in the Prince lab as a Research Associate (Assistant Professor), where she extended developmental studies of the embryonic pancreas to functional assays of the mature pancreas. Dr. Kinkel joined Appalachian State University in 2015 as part of the zebrafish research community within the Department of Biology.
Dr. Scott Marshall
Dr. Scott Marshall is an associate professor in the Department of Geological and Environmental Sciences. He began teaching at Appalachian after receiving his Ph.D. from the University of Massachusetts Amherst in 2008. As a geophysicist, his research focuse

s on better understanding the physics of earthquakes and their associated hazards. To accomplish this, he creates mathematical models to better understand the mechanics of faulting in regions of complex tectonics and compares the results of these models to satellite data (GPS and InSAR). Currently, Marshall's work is focused on two regions of southern California with significant seismic hazard. The first project is focused on the faults of the Los Angeles, CA region. While the San Andreas fault may get most of the attention in California, a network of ~80 faults exists in the greater Los Angeles region which have the potential to create damaging earthquakes. Likewise, the Imperial Valley, CA has numerous active faults, but numerous questions exist about the geometry and rate of motion of these faults. In both of these projects, Marshall focuses on using satellite data and numerical models to constrain the rates of motion and the geometry of the regional faults. The results of these studies can be used to improve seismic hazard analyses of the region. At Appalachian, Dr. Marshall teaches courses in geophysics, quantitative data analysis, and physical geology.
Dr. Kevin Mullinix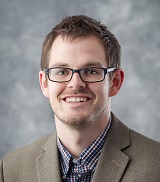 Kevin J. Mullinix is an Assistant Professor in the Department of Government and Justice Studies (PhD Northwestern, 2015). His work concentrates on public opinion and political behavior, primarily, in the context of American politics. Dr. Mullinix analyzes how people form political attitudes. In several studies, he examines the extent to which political parties and elected officials manipulate public opinion. More recently, his research focuses on the effects of wrongful convictions for attitudes toward the death penalty and the criminal justice system. In other work, he examines how racial disparities in the justice system impact trust in police. Dr. Mullinix has published research in Political Behavior, Political Communication, Journal of Experimental Political Science, Presidential Studies Quarterly, Economic Development Quarterly, and the Policy Studies Journal. His research has been supported by TESS grants (an NSF funded organization), has been discussed in the Washington Post, and won an American Political Science Association Best Paper Award. Dr. Mullinix was named Appalachian State University's 2016-2017 Outstanding Professor for the College of Arts and Sciences.
Dr. Courtney McGahee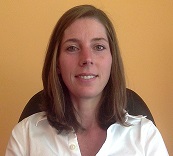 Courtney McGahee joined the Appalachian State University faculty as an assistant professor in the Department of Physics and Astronomy in 2014. She received both her BS degree in Physics and my MS degree in Engineering Physics here at ASU. During that time, she developed an interest in the atmospheres and abundance patterns of chemically peculiar stars. Subsequently, she continued to study chemically rare stars at Clemson University, completing her PhD in Physics in 2014. Her research aims to better understand and model stars that do not appear to conform to standard stellar evolution theory. Her current research projects include identifying new, extremely rare, chemically peculiar stars and investigating mass transfer between the individual stars in binary star systems via chemical markers. She is also currently working to implement a new spectrograph at Dark Sky Observatory to further ASU's capabilities to do chemical abundance analysis studies of stellar atmospheres.
Dr. Robert Norris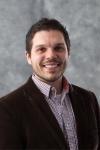 Robert J. Norris is an Assistant Professor in the Department of Government and Justice Studies. He He earned his B.A. in sociology with a history minor at UNC-Greensboro, and earned his M.A. and Ph.D. from the School of Criminal Justice at the University at Albany (SUNY). His research and teaching areas include law and society, social change and policy reform, the legal system, and decision-making in criminal justice. Much of his research focuses specifically on wrongful convictions. Dr. Norris is the author of Exonerated: A History of the Innocence Movement (NYU Press, 2017) and co-editor of Examining Wrongful Convictions: Stepping Back, Moving Forward (Carolina Academic Press, 2014). He is also working on a new co-authored book to be released in 2018 entitled: When Justice Fails: Causes and Consequences of Wrongful Convictions (Carolina Academic Press). He was the co-PI on a grant funded by the National Science Foundation and the National Institute of Justice to organize a workshop on under-studied issues related to wrongful convictions. Other recent research interests include criminal admissions (interrogations, confessions, and plea bargaining), the death penalty, and laws targeting the homeless.
Mrs. Carla Ramsdell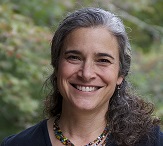 Carla Ramsdell is a senior lecturer in the physics and astronomy department at Appalachian State University. She is passionate about bridging the gap between scientific research and the general public in the areas of climate change, energy generation, and efficient cooking strategies. She has a BS degree in physics from Stetson University and an MS in Mechanical Engineering from The University of Florida. She spent 17 years in industry working as a licensed thermodynamic engineer in the energy industry working for Siemens-Westinghouse Power Generation and Building Performance Engineering. Since 2008, she has taught courses at Appalachian State in introductory physics, pre-engineering, energy and sustainability, and energy efficient cooking. Her research and outreach work is focused on sustainability and how our habits are affecting the earth's energy balance, particularly our cooking methods and the global food cycle. With continued research and outreach activities in the Food/Energy/Water nexus, she hopes to reinvigorate home cooking traditions based on sound scientific principles.
Dr. Stephen Sommer
Dr. Sommer joined faculty in 2013 to further develop the rapidly growing Fermentation Sciences program. He has more than eight years industry experience in various fields of beverage production including wineries, sparkling wine companies, breweri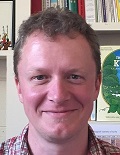 es, table water production, and related fields like laboratories and industrial flavor production. He managed a commercial beverage laboratory and was involved in research projects and student education for the German wine industry before he joined ASU. His main research focus is on product stability, beverage microbiology, and wine aging. Dr. Sommer received his Engineering diploma in Beverage Technology, Hochschule Geisenheim University, Germany and his PhD Microbiology and Wine Science, Gutenberg University Mainz, Germany
Dr. Maggie Sugg

My current research focuses on the spatiotemporal patterns of climate-related illnesses and how these patterns relate to environmental, socioeconomic, and climatic determinants across multiple spatial scales. This research is guided by the social-ecological approach of vulnerability theory, which investigates the complex interplay between the environmental and social/economic aspects of a community. Using this theory, my research provides insights into the etiology of environmental-health diseases, highlighting both atrisk populations and the environmental conditions that lead to adverse health outcomes.
Dr. Jason White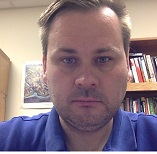 Dr. White is an Assistant Professor of history and has been at Appalachian State since 2012. He earned his Ph.D. in history from Brown University in 2008. His first book, Militant Protestantism and British Identity, 1603-1642, was published in 2012. His current research project is a monograph on the English Levant Company in the seventeenth century, exploring topics such as mercantilism, state formation, the formation of England's global trading network and empire, and western relations with the Muslim world. Research for this project so far has been conducted in the British Library in London, The National Archives in Kew, the Yale University Library, and using State Papers Online, an electronic source database subscribed to by the ASU library. Dr. White won a prestigious NEH Summer Grant in 2016 for this project, and recently published an article this year on this topic in the journal Seventeenth Century entitled: "Royal Authority Versus Corporate Sovereignty: the Levant Company and the Ambiguities of Early Stuart Statecraft." In April, he delivered the fifth annual Appalachian Lecture in British History at the Belk Library focusing on the Levant Company during the period of the English Civil War and Commonwealth (1642-1660). He is using the CAS Summer Grant to work on a book proposal, conduct further research, and write.
Dr. Lauren Woods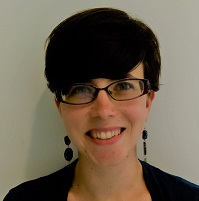 Dr. Lauren Woods has been a Lecturer in the A.R. Smith Department of Chemistry since Fall 2016. In addition to teaching and being the Co-advisor to the chemistry club, she has two research projects. One project studies the interfacial chemistry of molecules at the silica/liquid interface through computational modelling, with a focus on environmental applications. Additionally, she is very passionate about outreach and how to engage students of all ages. As such, another project she is involved with is the Edible Laser, which uses household material as the gain media in a homebuilt laser set-up to use for educational purposes. This project was started at The University of Wisconsin-Madison, where Dr. Woods was a postdoctoral research in the Biomedical Engineering Department. The project has grown to include collaborations with Dr. Andreas Velten at UW and Dr. Brooke Hester in the Physics and Astronomy department at Appalachian State University. Before attending UW, Dr. Woods received her Ph.D in Physical Chemistry at Montana State University in Bozeman, Mt. The College of Arts and Sciences Summer Grant will support the Edible Laser project, with a focus on building and characterizing known laser media before moving to uncharacterized household material such as vitamin B and tonic water.