Outstanding Alumni Award
Each year, the College of Arts & Sciences presents the Outstanding Alumni Award to a former student in the College. The award was instituted in 1998 to honor alumni who have distinguished themselves through their remarkable contributions to a profession, through their ability to provide leadership, through public service activities, through outstanding creative endeavors or through other accomplishments.
Nominations are closed for the 2018-19 Outstanding Alumni. Deadline was Friday, May 18, 2019. To nominate an alumni for the Outstanding Alumni Award, please click here to fill out the nomination form. Nominations are due Friday, April 24, 2020, by 5 p.m.
2018-19 Recipient
William 'Larry' Bridges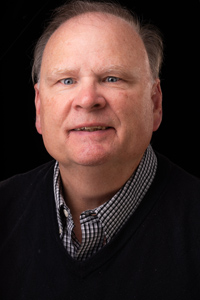 Bridges earned a Bachelor of Science in mathematics from Appalachian (1975), a Master of Science in mathematics and computer science from Clemson University (1977), as well as additional non-degree seeking course work including: economics from High Point University; managerial accounting from the University of North Carolina - Greensboro and a Certified Information Systems Security Professional (CISSP) certification through ISC2, an international cybersecurity certification organization, of which he is a member.
He has been serving as a visiting lecturer in the Department since 2016, teaching cybersecurity fundamentals. In 2018-19 along with Jim Webb, chief security officer and deputy CIO at Appalachian, they were awardees of theChancellor's Innovation Scholars Program to establish a student cybersecurity operations center.
Prior to Appalachian, Bridges spent 39 years with Hanesbrands/Sara Lee Corporation in multiple information technology leadership roles, including ten years as chief information security officer and chief enterprise architect.
Bridges was a founding member and remains an active participant in the Computer Science Industry Advisory Board. He has also been chairperson and volunteer on the Stokes County Special Olympics board (1988-2018) and a dedicated member of the Western North Carolina Conference of the United Methodist Church (1965-present).
"Professor Bridges' experiences outside of academia were a great help to my understanding of how computer science is used outside of the classroom and the many applications and pathways this field of study offers," Courtney Dixon, graduate student, Computer Science.
To read more about his accomplishments and his nomination for this award, please visit CAS News.


2017-18 Recipient
Carmen Scoggins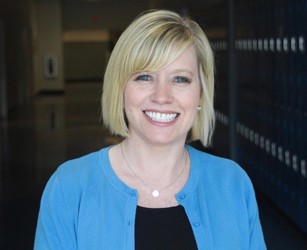 Carmen Scoggins '94 '98 earned a Bachelor of Science and Master of Arts in Spanish education from Appalachian, and was a North Carolina Teaching Fellow (1990–94). She is a National Board Certified Teacher (2010–current) and an active member of the American Council on the Teaching of Foreign Languages (ACTFL), the Southern Conference on Language Teaching (SCOLT) and the Foreign Language Association of North Carolina (FLANC). She is a past president of FLANC and current SCOLT board president.
She has spent her entire 25-year teaching career in Watauga County. From kindergartners to college students, she has covered the spectrum, sharing the language she loves while broadening her students' perspectives and experiences.


"My program of study at Appalachian led me to a deeper understanding of the human condition. While studying abroad in Mexico, I gained a different perspective of others and of myself; while in the Teaching Fellows program, I developed my leadership skills; while presenting at the national honors conference in Chicago as a college sophomore, I found my voice and my desire to give back," Scoggins said.
To read more about her accomplishments and her nomination for this award, please visit CAS News.
2016-17 Recipient
R. T. Smith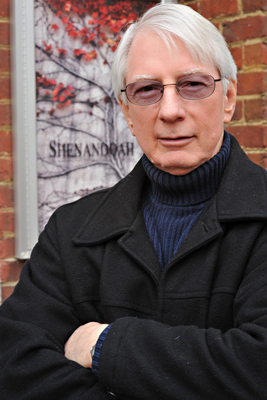 Smith graduated from Appalachian State University in '75 with an M.A. in English and has since published 15 collections of poetry, six volumes of short fiction and three literary anthologies. He is the former editor of the Southern Humanities Review, as well as former alumni writer-in-residence at Auburn University. He is currently the writer-in-residence at Washington and Lee and has edited Shenandoah: The Washington and Lee University Review since 1995, receiving a 2008 Virginia Governor's Arts Award for publishing excellence.
In 1973, Smith had been teaching in Catawba and Mecklenburg County schools when he quit his job, retreated to Boone, North Carolina and founded the literary journal, Cold Mountain Review, which resulted in his creative M.A. thesis "Waking Under Snow" while at Appalachian.
At intervals, Smith has taught semester courses as a guest writer-in-residence at Virginia Military Institute, Appalachian and Converse College. His teaching has included poetry writing at the undergraduate and graduate levels, fiction writing, literary editing, Southern literature, Appalachian literature, the Civil War in Literature, the American short story, novels of the American West, and surveys in world, American and British literature.
Smith's work — both poems and fiction — has appeared in distinguished journals and magazines such as The Atlantic, The Southern Review, Writers Chronicle, Esquire, Rolling Stone, Yale Review, Poets & Writers, The Irish Times, Harvard Review, Oxford American, Appalachian Journal, Southern Quarterly and Lonzie's Fried Chicken, to name a few. He has received grants from the National Endowment for the Arts and the Virginia Commission for the Arts; received fellowships from the Alabama State Commission for the Arts and has won the Cohen Prize from Ploughshares, as well as three Pushcart Prizes. He has been a fellow at the Helene Wurlitzer Foundation, the Millay Colony for the Arts and the Tyrone Guthrie Center in Ireland and Ossabaw Island.
A new poetry collection, "Summoning Shades" will appear next year from Mercer University Press. The South, the natural world, childhood, and the work of James Dickey are often cited as influences on Smith's works.
"Wherever R.T. Smith goes – and he tends to travel in rather rarified literary circles – he carries Appalachian's banner with pride and honor and unabashed love. In the area of arts and letters, Appalachian can boast of no one with more prestige and talent, or more prolific, than R.T. Smith," said Joseph Bathanti, Professor of Creative Writing at Appalachian.
To read more about his accomplishments and his nomination for this award, please visit CAS News.
2015 - 16 Recipient
Michael Peoples
Michael has over 15 years of experience in local government management and has served the City of Gastonia as Director of Enterprise Services for the past year. Michael previously served as Town Manager for the Town of Cramerton from 2005 to 2015 and as Town Administrator in Grifton, NC from 2000 to 2005. Michael graduated from Western Carolina University in 1998 with a B.S. in History and a B.S. in Political Science and then from Appalachian State University in 2000 with a Master Degree in Public Administration with a concentration in Town, City and County Management. Michael has also completed the UNC School of Government's Municipal Administration Course, Effective Management Course, the Public Executive Leadership Academy and the ICMA Gettysburg Leadership Institute.
Michael is a member of the International City and County Management Association where he has achieved the Credentialed Manager status, NC City and County Management Association, where he serves as Chairman of the Professional Development Committee, President of the Appalachian State University Local Government Alumni Association and a member of the NC League of Municipalities Legislative Action Committee. Michael was also awarded the 2014 Harley B. Gaston, Jr. Public Service Award from the Montcross Area Chamber of Commerce.
Michael is from the Iredell/Alexander County area and is married to Jamie who is an Assistant Principal at Hunter Huss High School, They have two children, Bryson and Tucker. They are members of First Baptist Church Cramerton. Michael enjoys coaching youth athletics, playing golf, watching sports, listening to music of all genres and spending time with family and friends. For all his accomplishments, we honor Mr. Michael Peoples as the 2016 College of Arts & Sciences Outstanding Alumni.
Read more about Michael at CAS News.