Outstanding Alumni Award
Each year, the College of Arts & Sciences presents the Outstanding Alumni Award to a former student in the College. The award was instituted in 1998 to honor alumni who have distinguished themselves through their remarkable contributions to a profession, through their ability to provide leadership, through public service activities, through outstanding creative endeavors or through other accomplishments.
To nominate an alumni for the Outstanding Alumni Award, fill out our nomination form. Nominations due Friday, February 26, 2021.
2019-20 Recipient
Carlton Paylor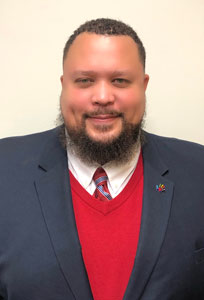 Paylor was a student-athlete at Appalachian and graduated with a B.S. in Criminal Justice and a minor in Sociology. Since graduating, Paylor has continually served his community through various service roles – as a probation and parole officer, a juvenile court counselor, child protective services investigator, a mental health case manager, a Department of Social Services case manager – eventually leading to his current role as the Director of Person County Department of Social Services. Through the delivery of preventive and restorative programs, Paylor works to assist and protect the vulnerable: children, adults, the blind, the disabled and the sick.
"His CV is a running list of professional and volunteer activities that demonstrate selfless service to others such as serving on local community boards, local food pantries and local race relations groups in addition to his professional activities."
To read more about his accomplishments and his nomination for this award, please visit CAS News.
2018-19 Recipient
William 'Larry' Bridges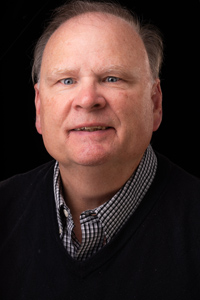 Bridges earned a Bachelor of Science in mathematics from Appalachian (1975), a Master of Science in mathematics and computer science from Clemson University (1977), as well as additional non-degree seeking course work including economics from High Point University; managerial accounting from the University of North Carolina - Greensboro and a Certified Information Systems Security Professional (CISSP) certification through ISC2, an international cybersecurity certification organization, of which he is a member.
He has been serving as a visiting lecturer in the Department since 2016, teaching cybersecurity fundamentals. In 2018-19 along with Jim Webb, chief security officer and deputy CIO at Appalachian, they were awardees of the chancellor's Innovation Scholars Program to establish a student cybersecurity operations center.
Prior to Appalachian, Bridges spent 39 years with Hanesbrands/Sara Lee Corporation in multiple information technology leadership roles, including ten years as chief information security officer and chief enterprise architect.
Bridges was a founding member and remains an active participant in the Computer Science Industry Advisory Board. He has also been chairperson and volunteer on the Stokes County Special Olympics board (1988-2018) and a dedicated member of the Western North Carolina Conference of the United Methodist Church (1965-present).
"Professor Bridges' experiences outside of academia were a great help to my understanding of how computer science is used outside of the classroom and the many applications and pathways this field of study offers," Courtney Dixon, graduate student, Computer Science.
To read more about his accomplishments and his nomination for this award, please visit CAS News.


2017-18 Recipient
Carmen Scoggins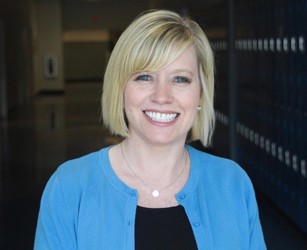 Scoggins '94 '98 earned a Bachelor of Science and Master of Arts in Spanish education from Appalachian and was a North Carolina Teaching Fellow (1990–94). She is a National Board Certified Teacher (2010–current) and an active member of the American Council on the Teaching of Foreign Languages (ACTFL), the Southern Conference on Language Teaching (SCOLT) and the Foreign Language Association of North Carolina (FLANC). She is a past president of FLANC and the current SCOLT board president.
She has spent her entire 25-year teaching career in Watauga County. From kindergartners to college students, she has covered the spectrum, sharing the language she loves while broadening her students' perspectives and experiences.


"My program of study at Appalachian led me to a deeper understanding of the human condition. While studying abroad in Mexico, I gained a different perspective of others and of myself; while in the Teaching Fellows program, I developed my leadership skills; while presenting at the national honors conference in Chicago as a college sophomore, I found my voice and my desire to give back," Scoggins said.
To read more about her accomplishments and her nomination for this award, please visit CAS News.